Friday the 13th … Gone
Donald Trump tripped and smashed his head against one of his many gold toilets … he realized it was not his fault. Nothing is.
It was the fault of the day: Friday the 13th.
He immediately signed a presidential declaration removing all Fridays from the calendars for the the next four years. '
"This means," said our dear leader. "That America will have another presidential election in about three years because of the shorter weeks. I will win that next election. easily. And then I will add four more days to each week. Those days will be Fred, Melania, Maryanne, and Baron.
"And that way I can rule with kindness and compassion for an extra three years because of the longer weeks.
"God bless me and America."
The Monkey Wrench
President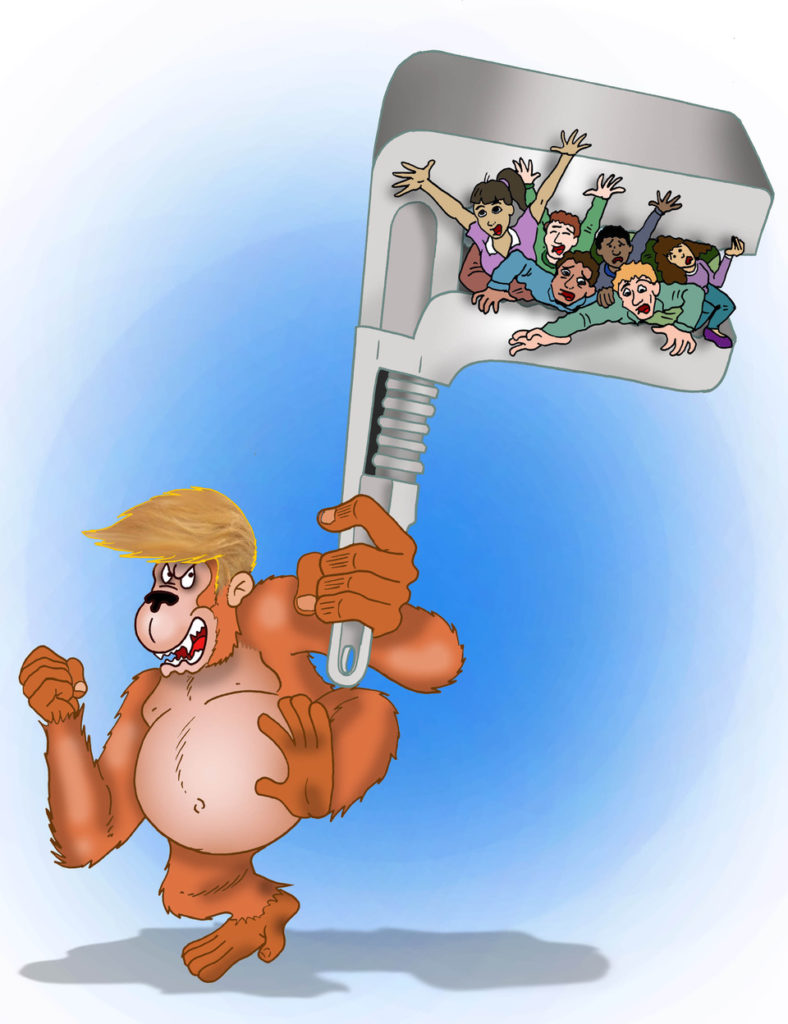 Click one of the above to see some of my work.
You can buy one of my novels here. If you
can't afford it, write me a funny
note and I'll send you a PDF
of the novel.
---
Rather than beg one million people to donate a dollar each, I'd like one billionaire (or two or even three) to simply give me a million buck$. You know who you are.