It's Curtains for the FBI
The director of the FBI could use a better disguise than blending in with the curtains when he meets Trump.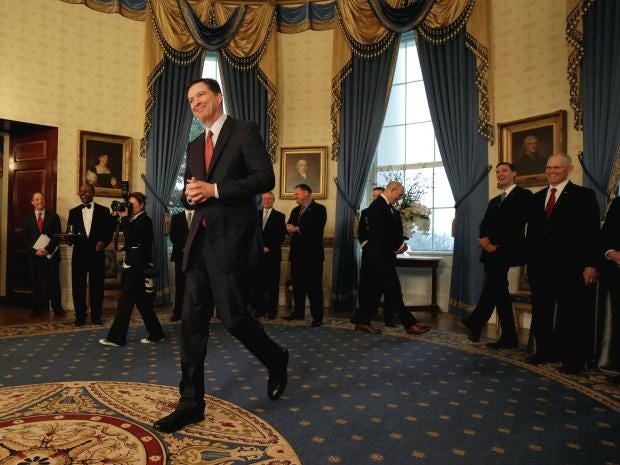 Next time try this, James Comey:  https://www.youtube.com/watch?v=xqJ3lx43lMg
---
Click one of the above to see some of my work.
You can buy one of my novels here. If you
can't afford it, write me a funny
note and I'll send you a PDF
of the novel.
---
Rather than beg one million people to donate a dollar each, I'd like one billionaire (or two or even three) to simply give me a million buck$. You know who you are.